Christmas Dinners
December 24, 2023 05:30 PM until December 25, 2023 09:00 PM
Come celebrate the merriest time of the year with us!
Indulge in a scrumptious four-course dining experience, featuring a festive twist on your favorite dishes, at Mawa's Kitchen on Christmas Eve, December 24th and Christmas Day, December 25th.
Dinner seating will be from 5:30pm to 9:00pm.
Book your table now through our Resy portal:
Christmas Eve Dinner - Book a table
Christmas Day Dinner - Book a table
For further details, email us at info@mawaskitchen.com or give us a call at (970) 710-7096.
Check out our Christmas Dinner Menu below.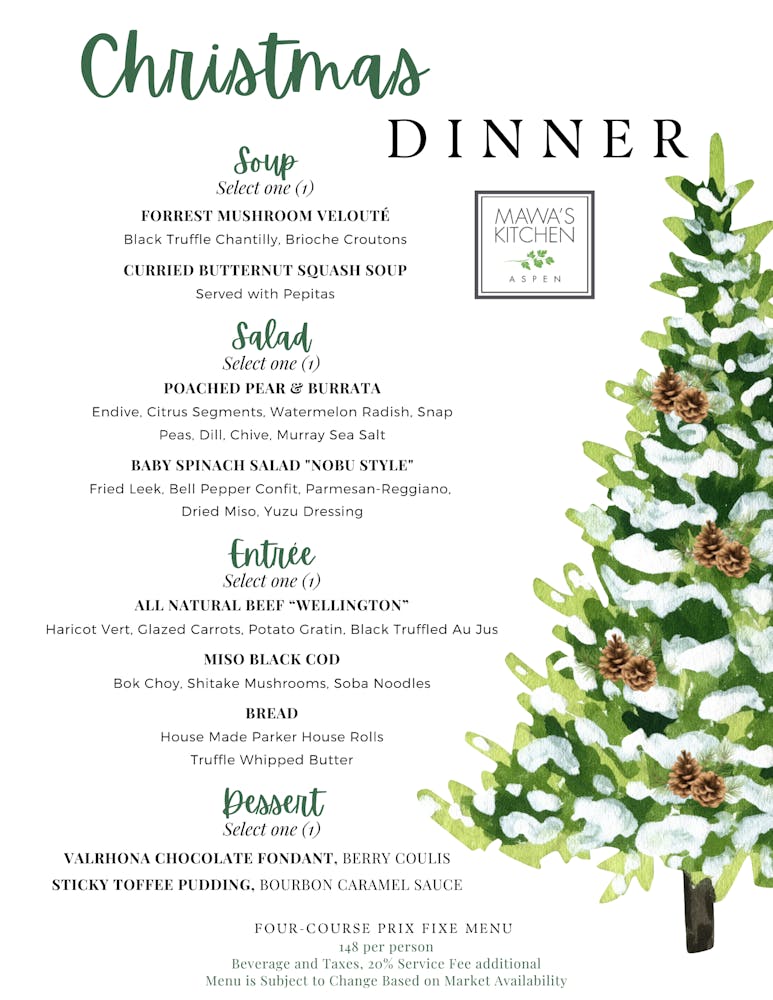 https://resy.com/cities/ase/mawas-kitchen?date=2023-12-24&seats=2